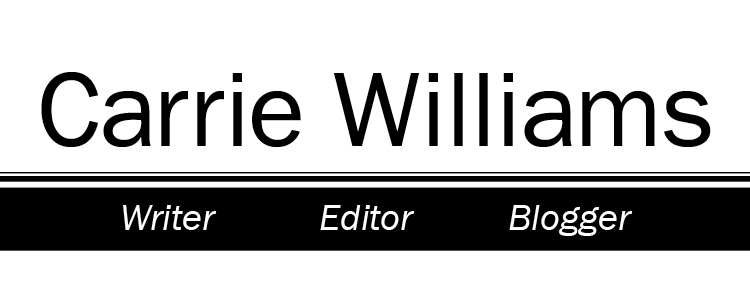 We're Getting Married!
This is going to be a long one, guys!
Back in December, Randy and I planned a trip to New York, one of my favorite cities to visit. And while I always know I have to be prepared for some nerve pain and a potential flare up, I didn't think about what Mother Nature might have in store for us.
We were scheduled to fly out early Friday evening. Early in the week, the forecast called for snow. And anyone who has flown Southwest before knows the airline is notorious for cancellations at the first sign of precipitation. Needless to say, as snow began to fall Friday morning I kept tabs on our flight for which seemed like every couple minutes. And after one of the many times I refreshed the page, CANCELLED flashed across the screen.
I immediately called the airline to inquire about rebooking. The customer service rep was very patient with me, a now panicked woman, and she politely told me she could get us out on the same flight the next night. The only problem was that I purchased tickets (really awesome tickets) to a star-studded Broadway play that was showing for a limited, two-week engagement. So…this idea wasn't going to fly.
I then asked about flights from nearby cities in Indiana and Wisconsin. Everything in Indiana was booked, but there was room on the first flight out of Milwaukee on Saturday morning. Without hesitation, I said, "Book it!" and I then had to quickly figure out the rest of Plan B.
I hung up and told Randy the plan. I'm incredibly lucky that 1. he was game and 2. he was super patient with me. I began searching for hotel rooms near Mitchell Airport in Milwaukee. Done. Randy then drove me to a car rental place two minutes from my house. He then drove home while I finished packing. I picked him up and we were off to Milwaukee! Driving into the snowstorm!
I forgot to mention that the rental was a VW Beetle. But let me tell you…that baby was a tank in the snow! Even in the hotel parking lot, where the plow pushed all the snow up against the back of the cars, we were able to get through piles of snow with now problem.
We eventually got to New York, with little time to spare, before we had to get to the play. We also had plans to meet one of my college roommates for dinner and then head to Rockefeller Center to see the giant Christmas tree. I've never been in New York for the holiday season, so it's something I have always wanted to do. Plus, I thought it might be nice to go when it wasn't so crowded.
It was after 11pm on Saturday when we finally headed to Rockefeller Center. As we approached, we saw the tree. And it was…OFF! Seriously?! I didn't know they turned the lights off! But the trip to Rockefeller Center wasn't a total loss. On the way back, we saw a small crowd waiting outside 30 Rock. Then it hit me: They were waiting for SNL cast members! That's when I spotted Bobby Moynihan. I waited patiently as he obliged fans with signatures and selfies. And just before he got into a car, I asked for a quick photo.
The next day, we planned to get lunch in Chinatown at our favorite place. Which is under new ownership. Thankfully, the food was still the same. And even though they took ALL the dollar bills off the walls that had been taped up over the years and repainted the interior, the atmosphere was still the same. They still allow patrons to put dollar bills on the wall, so we added two!
We then went back to the hotel room, and I called my mom and sister while waiting for Randy to take a quick shower before we headed back out. I now know they were expecting to hear some news from me, but I simply called to pass the time. I told each of them about our Christmas tree fail and how we planned to go back to the tree before the Rangers game at Madison Square Garden.
This time, we got to Rockefeller Center and the tree was ON! Of course, there were people everywhere. We started walking around the tree and taking selfies. At one point, Randy suggested I hand my camera to someone. My first thought was, "There's no way I'm handing my nice camera to a total stranger in front of a 'tourist trap.'" So we kept walking around until eventually we spotted a family.
Randy suggested we hand the dad his phone to get a better picture of us. The dad was happy to oblige and began snapping some pictures.
"Can you take one more?" Randy asked.
Snap!
"Can you take one more?" Randy asked again.
Snap!
"Can you take one more?" Randy requested a third time.
"I think we have enough photos!" I said.
Then he got down on one knee and said some of the sweetest words about our nearly nine years together. As he spoke, he pulled out a beautiful ring, presented it to me and asked me to marry him.
We still had to go to MSG! And that was also thrilling. The Rangers beat the New Jersey Devils 3-2 in a shoot out. But, honestly, nothing can compare to that moment in front of the Christmas tree in Rockefeller Center. What started out as a crazy trip full of the unexpected ended with one of the best memories I'll ever have from being in New York.
Ready to hit the snowstorm in our mini tank!
Spotted Cow on tap in Milwaukee!
She was good to us in the snow.
We made it!
Dinner at Mario Batali's Babbo.
My college roomie, Jenny!
The tree! ...not lit up.
SNL's Bobby Moynihan!
Dollar bill No. 1 at Wing Kee!
Dollar bill No. 2 at Wing Kee!
Quick selfie after lunch in Chinatown.
Finally!